We already have a flexible liner in the chimeny, do we need to replace it?
Approved document J guidance states: 1.39 - If a chimney has been relined in the past using a metal lining system and the appliance is being replaced, the metal liner should also be replaced unless the metal liner can be proven to be recently installed and can be seen to be in good condition.
What is the 'Curing Process'?
Once you have had your log burner installed you will need to make four or five small kindling fires before using any logs. This process will break the stove in nice and slowly allowing the paints, sealants and components to cure. Over-firing a new stove may cause castings to crack or may damage other stove parts and will cause the appliance to smoke ferociously.
The curing process: Make up to five small fires using 8 – 10 sticks of kindling and a firelighter allowing each fire to go out and stove to cool to room temp before lighting the next. Use the manufacturers guide for the 'lighting up' procedure for your selected stove and then set the air control to its medium setting. Expect a slight chemical smell and sometimes a small amount of smoke, this is the paint smoking and is non-toxic, also the window may tar slightly after the first few fires. After this process is completed you can begin to make proper fires with logs.
What is Twin Wall Flue Pipe?
Twin wall or insulated flue pipe is a modular stainless steel chimney system used when there is no existing chimney or stack where you would like the stove located. Therefore a twin wall system would be used in an extension, conservatory or new build property where a brick chimney has not been constructed. The twin wall is essentially a flue pipe within an insulated flue pipe which stops the external pipe getting too hot and therefore can be place closer to combustible materials. Twin wall is used to lead the exhaust fumes from your wood burning or multi-fuel stove away from harm's way like a traditional chimney. Twin wall systems commonly either go straight up and out (through any floors above) or out externally at 45° and then up the property from there. The twin wall must terminate in accordance with building Regulations approved document J and most stoves require at least 4.5 meters before terminating. Twin wall commonly comes in uncoated stainless steel or powder coated in black, but other colours may be requested at a further cost.
Click here to read more about Embers Bristol Twin Wall Installation.
What is an SIA Ecodesign ready stove?
Plenty of stoves now carry the SIA Ecodesign ready logo (pictured below). The SIA (stove Industry Alliance) is an association of stove industry big players including manufacturers, distributors, wood fuel suppliers, flue and glass manufacturers and industry supporters like HETAS and Kiwa. And are able to represent the stove industry with government departments such as DEFRA and BEIS. The SIA has successfully shown DEFRA that modern clean burning stoves can reduce particulate emissions from wood burning compared to open fires and older wood burning stoves, through the Ecodesign scheme.
Ecodesign is a European-wide scheme to lower emissions and improve air quality. Stove manufacturers are required to produce stoves that meet the new Ecodesign criteria by 2022. These stoves are noted as 'SIA EcoDesign Ready' on our website.
Ecodesign Ready stoves are far more environmentally friendly then ever before with low particle emissions (which is 90% better than open fires) and up to 84% better than older stove models. With low CO emissions, higher efficiencies and the all important improved flame picture by installing an SIA Ecodesign ready stove you are choosing to help improve air quality.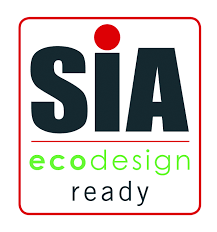 What does the install look like?
Have a look at our time-lapse video of a wood burning stove installation in Bristol.
Can you give me a 'ball park' estimate?
Every installation is different and on that basis it's hard for us to give a figure without undertaking a survey. Click here to book a survey.
How much does a survey cost?
Our site surveys are free.
How long does a survey take?
Not very long. We will need between 15 minutes and half an hour to get all the information needed to provide you with an estimate.
How do i light a fire in my stove?
We've made a short video guide to show you how we do it!
How long does the installation take?
This depends on the level of work needed to complete the installation. One day is usually sufficient for a standard install but if there is remedial work needed to prepare for the stove and flue we will need two days. We always aim to book these together to cause as little disturbance as possible.
Will it be messy?
When lining the chimney with the flexible flue liner soot and debris can become loose and enter the room. We always do our best to cover over furniture with dust sheets but we still recommend taking action yourself by clearing the room of precious items.
Can you install a log burner if my chimney breast is blocked up?
Yes! Check out our time lapse video of the prep work. including; re building the chamber with reclaimed bricks, installing a lintel and laying hearths. Oh and making good too!


Smoke enters my neighbour's property when i light my stove!
Don't panic, this is rarely an issue with the newly installed flexible liner. With a new system this is usually due to negative air pressure in your neighbour's property sucking the smoke exiting your flue down into their chimney and therefore into their home. This could be due to extractor fans in more modern airtight properties or poorly insulated older homes in which air escapes through gaps and is replaced by air being sucked down the chimney.
There are simple solutions to this problem, these solutions will depend on several factors but usually all hinge on sorting the negative air pressure in their property.
Do I need to get my chimney swept?
Yes. Use the HETAS website to search for a recommended chimney sweep in your area - https://www.hetas.co.uk/find-chimney-sweep/
Will scaffolding be required?
Embers Bristol always recommend using collective protection measures when installing a flexible liner into a chimney system.
Cast iron or steel, what is the difference?
Cast iron is the traditional material used for the construction of stoves because it holds heat for longer, but also takes longer to warm up. Also due to the nature of casting it can be thicker where strength is needed and also makes decorative designs easier to achieve. With steel heat is given out more quickly and the stoves are lighter, but steel doesn't radiate heat for as long as cast iron does once the fire has gone out. Most modern stoves combine both steel and cast iron; opting for heavy gauge steel bodies, cast iron doors and internal parts. We have noted which stoves use which construction in our stove area.
What is 'Cleanburn'?
'Cleanburn' is a term used to describe the technology in a stove the helps it to burn fuel more efficiently and reduce emissions. Most if not all the manufacturers we offer have this built into the stove and usually consists of re-directing air, once initially heated, back in to the firebox in order to burn the hydrocarbons in the smoke. This results in more heat entering the room and less moving stright out the house from the chimney. Most stoves have three controllable air supplies: primary, secondary and tertiary. One of these air sources draws air up and under the fuel supply which is mostly used when burning solid fuel but also to help get a wood fire started. Another introduces air into systems around back and top of the stove, often through air holes in the back of the fire box. This is where the secondary combustion of hydrocarbons takes place and forces these gasses back into the stove rather then letting them escape up the chimney, which reduces emissions as well. The last air intake is the airwash, this one gets a section all of its own, see below.
What is 'Airwash'?
'Airwash' is a part of the above modern system of air intakes in a stove to maximise efficiency known as 'Cleanburn'. Airwash directs a flow of air against the stoves glass window to keep it clear. This works because the gasses from combustion are stopped from reaching the window by the layer of air warshing against it thus stopping tar and other deposits being left behind.
What does Defra exempt mean and who are DEFRA?
In 1956 The Clean Air Act was introduced in an attempt to solve the smog problems that had been developing since mid 20th Century. In 1952 'The Great Smog' caused between 4 and 12 THOUSAND DEATHS! The Clean Air Act gave local authorities more power to control smoke emissions in their areas. Bristol is a smoke control area, this means that it is illegal to burn coal, wood or any other fuel unless the stove, and or fuel, has been tested and exempted by DEFRA (Department for Environment Food and Rural Affairs). Stoves exempted have been tested and approved for use because they have high efficiencies, low particulate emissions and the air supply to the fire cannot be completely shut off. For more information please go to www.defra.gov.uk
Whom or what is HETAS?
HETAS is the official body recognised by the Government to approve biomass and solid fuel domestic heating appliances, fuels and services including the registration of competent installers and servicing businesses. Our installers are HETAS registered and we stock HETAS approved appliances. For more information please go to www.hetas.co.uk
How often should i clear the ash out of my stove?
This really depends on the stove itself. If you are only burning wood in your stove we recommend building up a bed of ash approximatley 20mm deep and lighting your fires on this. This will help create an insulating layer directing heat into the wood. Occasionally you may need to 'skim' off the top to maintain a reasonable bed of ash but only when it is starting to take up too much room. If the stove has a shallow firebox or has a vermiculite base you may need to clear out the ash more regularly, a good rule of thumb is to not allow the ash to cover over any air jets inside the stove as this will effect the performance.

If you are using smokeless coal in your stove we recommend using your grate, and riddling system if your stove has one, to kncok the ash into the ashpan before responsibly disposing of once it is full. But never allow it to overfill as this will cause damage to the grate. You need to make sure the grate remains un blocked and the ashpan is not overfilled.
How often, and how do, I clean my Kamado Joe?
We recommend giving the grill a scrub with a decent BBQ cleaning tool after or before every cook. We'd also recommend a 'deep clean' twice a year. Here's a great video that will show you how it's done.
1.39 - If a chimney has been relined in the past using a metal lining system and the appliance is being replaced, the metal liner should also be replaced unless the metal liner can be proven to be recently installed and can be seen to be in
good condition.