It is regulation to protect the floor with a hearth of more then 12mm in thickness. We can provide and lay a number of different materials as hearths or work with material provided by you, so long as it satisfies regulations.
Our most popular hearth options include the honed black Italian and textured Riven slate (both pictured below).
The Riven slate is a natural product and as such texture and colour may vary.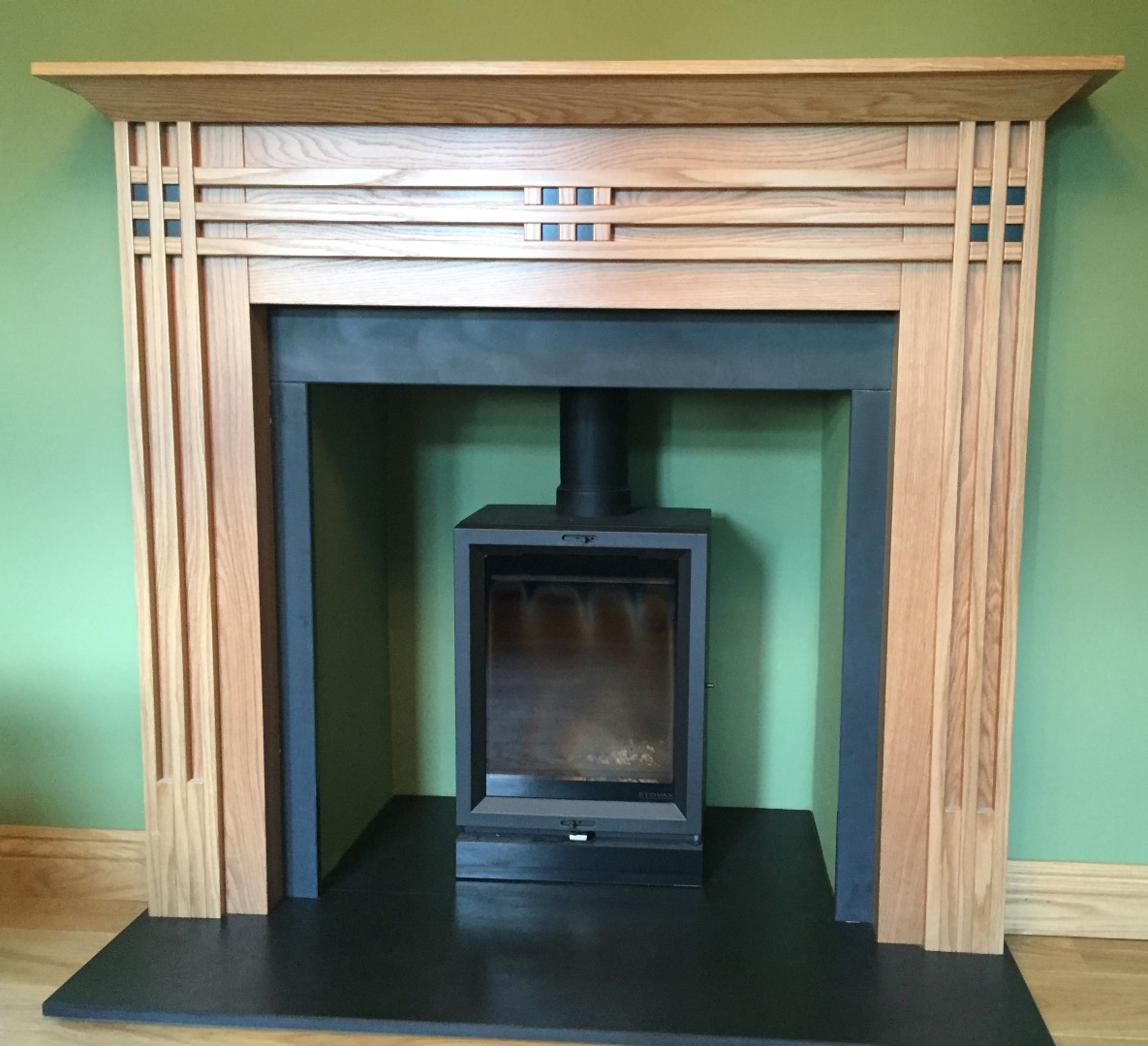 Stovax View 5T on black Italian honed slate with slips. The black Italian honed slate is 20mm thick and gives a deep black finish when oiled.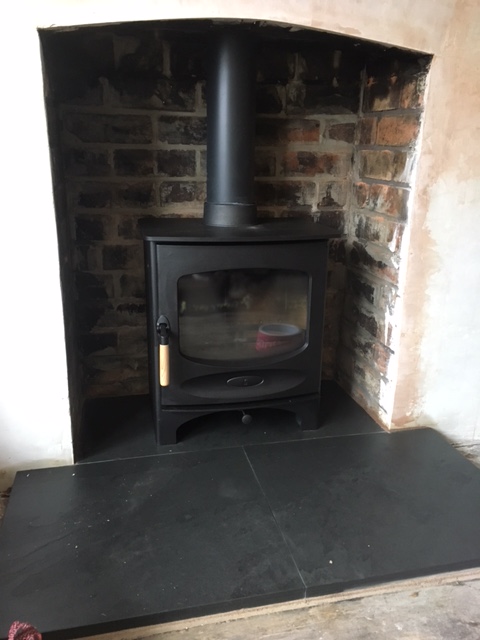 Charnwood C Five installed with three piece riven slate hearth. The 25mm Riven slate has texture throughout and the darkness may vary.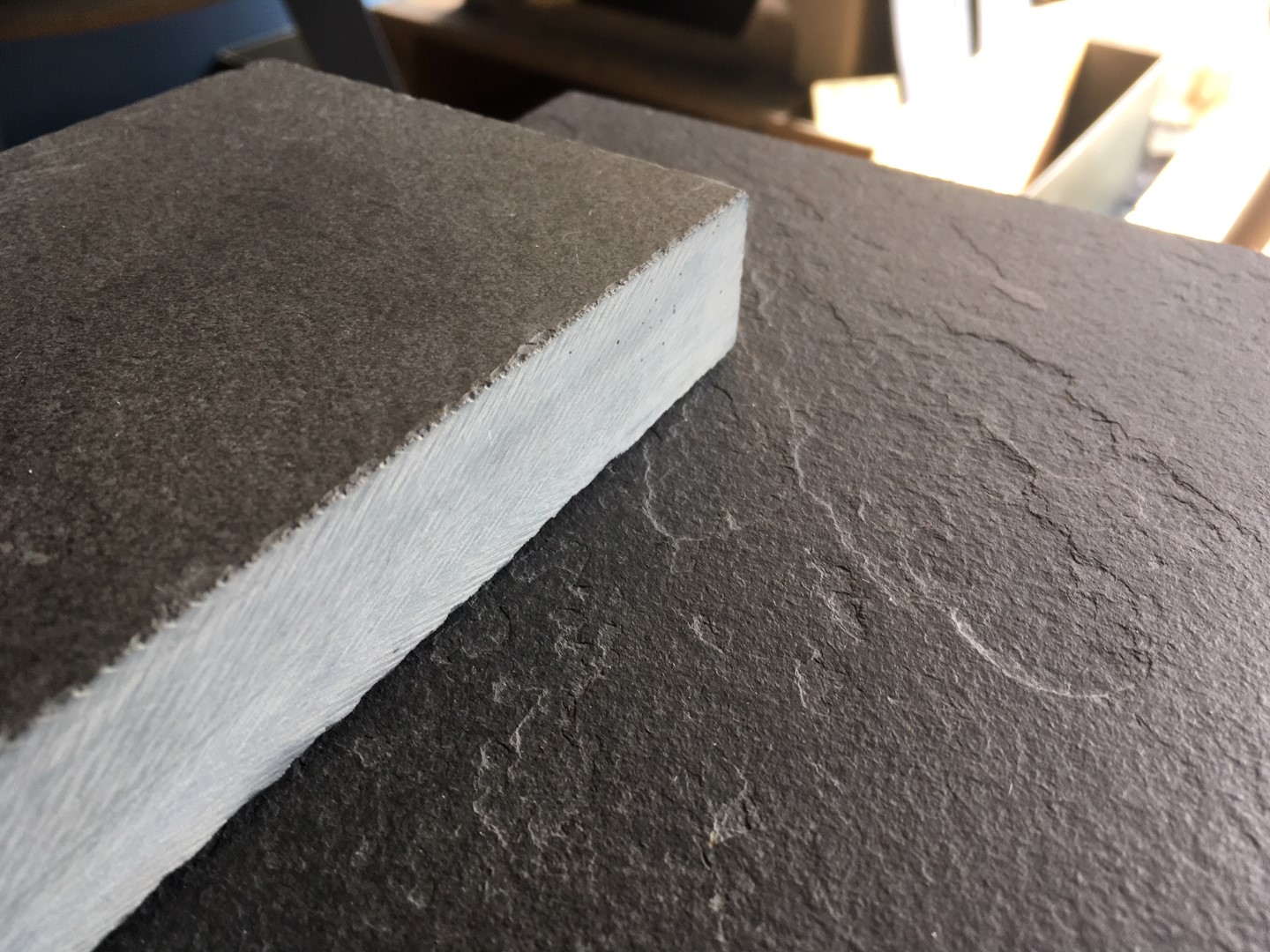 Above shows two examples of Riven slate, the colour and texture can very quite dramatically as it is a natural product.